Service guidance
Services Guide
It is visit with wheelchair
Rental of wheelchair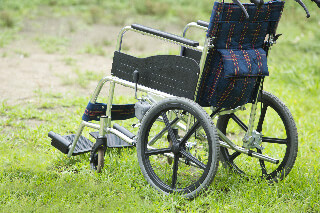 | | |
| --- | --- |
| Rate | Free of charge |
| Number | Two |
Multipurpose restroom
Each eating and drinking facility is inner and is completely equipped with crib in restroom
Family restaurant & shop "pikuneo" and rabbit cafe & shop "green leaf" others, restroom for person with a physical disability are installed in five places of halls.
By using wheelchair is careful
Even impaired one and wheelchair seem to be easy to move the hall and serve in pavement of road, barrier-free including maintenance of promenade.
But, for ranch spreading through the Haruna foot of a mountain, please be careful as there are many slopes.