Lawn open space
Relux on the Lawn
Play bo
There are various kinds of open spaces of Green who can spend time noisily at ease rumblingly
Outstanding location where the hall can overlook the mountains of Joshu. If we meet, and there is tree one piece of leisure sheet just right, there are nature and open space touching a lot. We open lunch and go on a picnic and enjoy sports and run over lawn with all one's might barefoot and. Please fully spend time by favorite way of enjoying on 1st.
Rate, schedule
| | |
| --- | --- |
| Business hours | From 9:00 to 16:00 |
MAP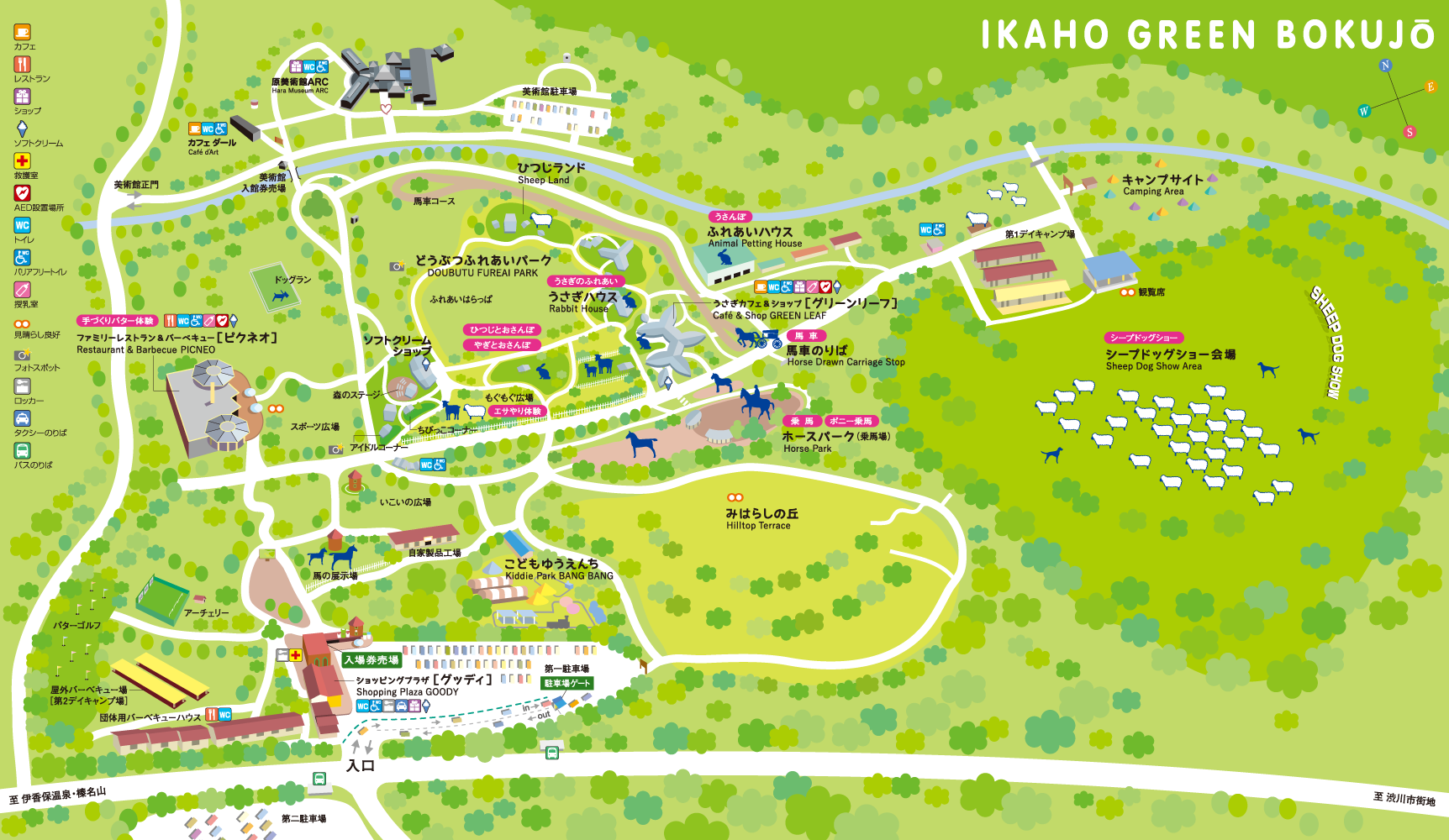 Animal which can encounter here
POINT
We convey "thank you!"
We hold loud voice contest!
Loud voice contest of "thank you!" to perform three times a year in sports open space in front of family restaurant & shop "pikuneo." The date is Mother's Day, Father's Day, Respect for the Aged Day. With everyday thanks, let's convey "thank you!"! Present what luxurious for champion!
We do not want to tell very much
Speaking of special place
Small hill opens when we go up the side of hose park. Here "miharashino hill." Ranch look around and is little-known spot spot that Mount Akagi, Mount Komochi, Onokoyama and the mountains of Joshu can overlook. Season of cherry blossoms in particular is beauty such as picture.
FAQs
May we take lunch?

Of course. As there are many lawn open spaces in the hall, you open lunch, and please enjoy picnic.

Is barbecue done?

There are indoor seat and outdoor seat in barbecue facility and can enjoy barbecue empty-handed. Meat has beef, pork, lamb and is recommended as beef in particular uses Joshu beef of brand-name products. Carry-ons such as ingredients have you decline.

May we do ball play and jump rope in the hall?

You can enjoy in sports open spaces. But I decline hard ball, metal or wooden bat, glove, carry-on of playground equipment with wheel.

As for the sunshade (simple tent), is carry-on OK?

You may have you bring in. You fix well so that it is not spurted by wind, and please use. Large thing which rotation troubles has you decline.