Play bo
In scenery of ranch Leisurely putter golf
In refreshing air of ranch held in Nature, it is charm that can move body comfortably. Besides, it is the substantial 18 holes due to natural turf. Child is unexpectedly better if we think whether father and boyfriend showed skill in pride and. The pleasant laughter always echoes.
Rate, schedule
| | |
| --- | --- |
| Holding place | Putter golf course |
| Holding time | From 9:00 to 15:30 |
| Rate | Per person: 1,000 yen (the 18 holes) |
MAP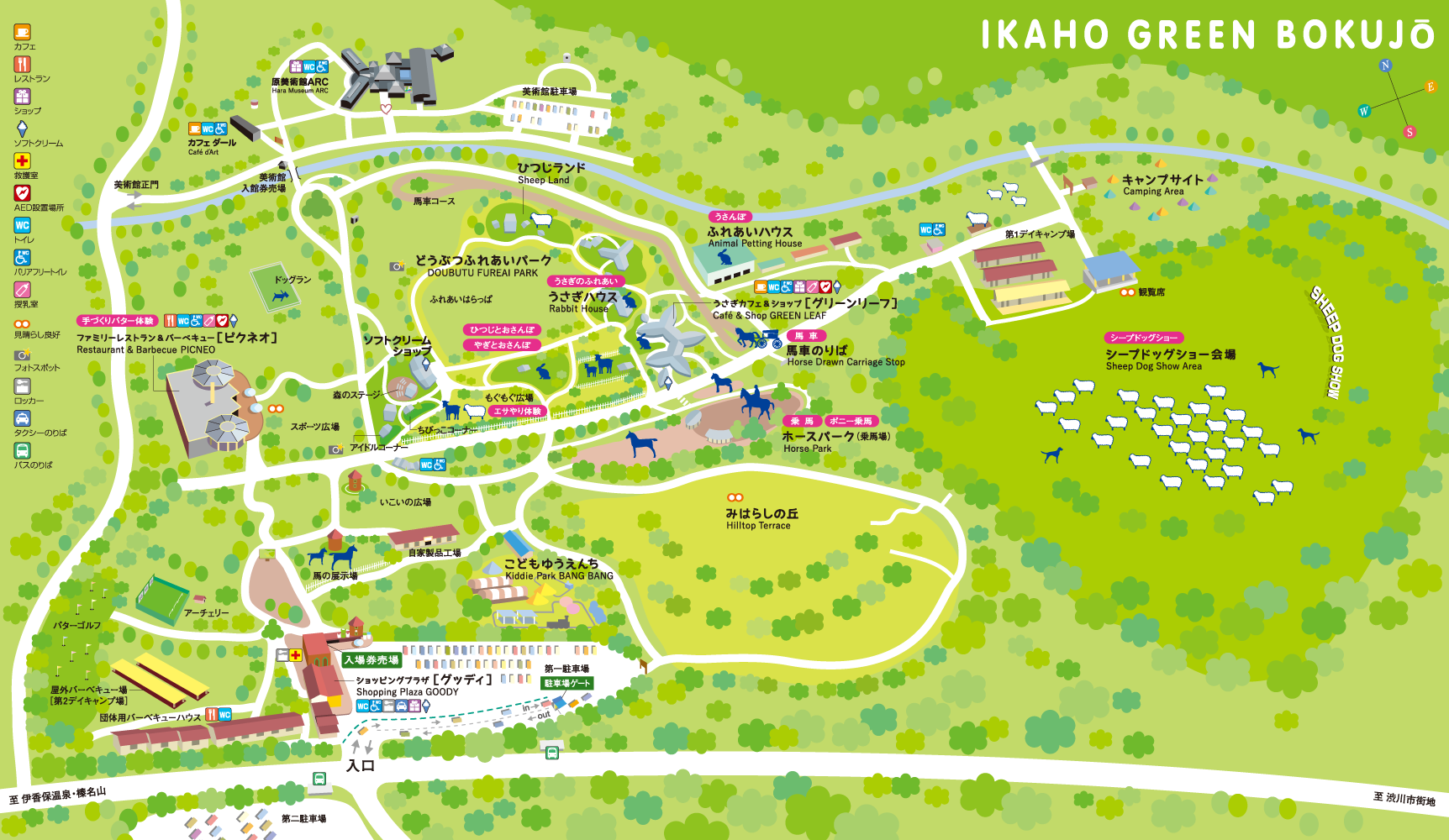 Animal which can encounter here
POINT
The substantial 18 holes due to natural turf
Let's enjoy in family and group!

Real course with the 18 holes of turf natural at membership system golf course adjacent to ranch for making use of the surrounding landscape in the design of a garden. As club and ball are prepared all, we take empty-handed. There is scorecard, too. Enjoy fight with real swords by family and group, couple.
A time that is happy by putter golf! There are rental shoes for woman
The orthodox school of turf natural as for putter golf. We perform rental of shoes free so that female guests who were able to come with high-heeled shoes can enjoy.
FAQs
Can even wheelchair go around the hall?

Even impaired one and wheelchair seem to be easy to move the hall and serve in pavement of road, barrier-free including maintenance of promenade. In addition, restroom for person with a physical disability is installed in five places of halls, too. But, for ranch spreading out at the Haruna foot of a mountain, there are many slopes.

Can you go around the hall with stroller and wheelchair?

Yes. But there are many slopes for ranch in the Haruna foot of a mountain. Except stroller and wheelchair, all appliance, the vehicles with wheel have you decline.

Can we reserve wheelchair and stroller?

We did not hear prior reservation.