Child amusement park
Kiddie Park BANG BANG
Play bo
Child wants to get on Coin-type playground equipment is full
We touch with animal at large ranch and we play still more even if we experience in various ways and lack! Such child to child amusement park. It keeps approximately 60 kinds of coin-type playground equipments such as character or vehicle. Anything is easy vehicle which small child can enjoy.
Rate, schedule
MAP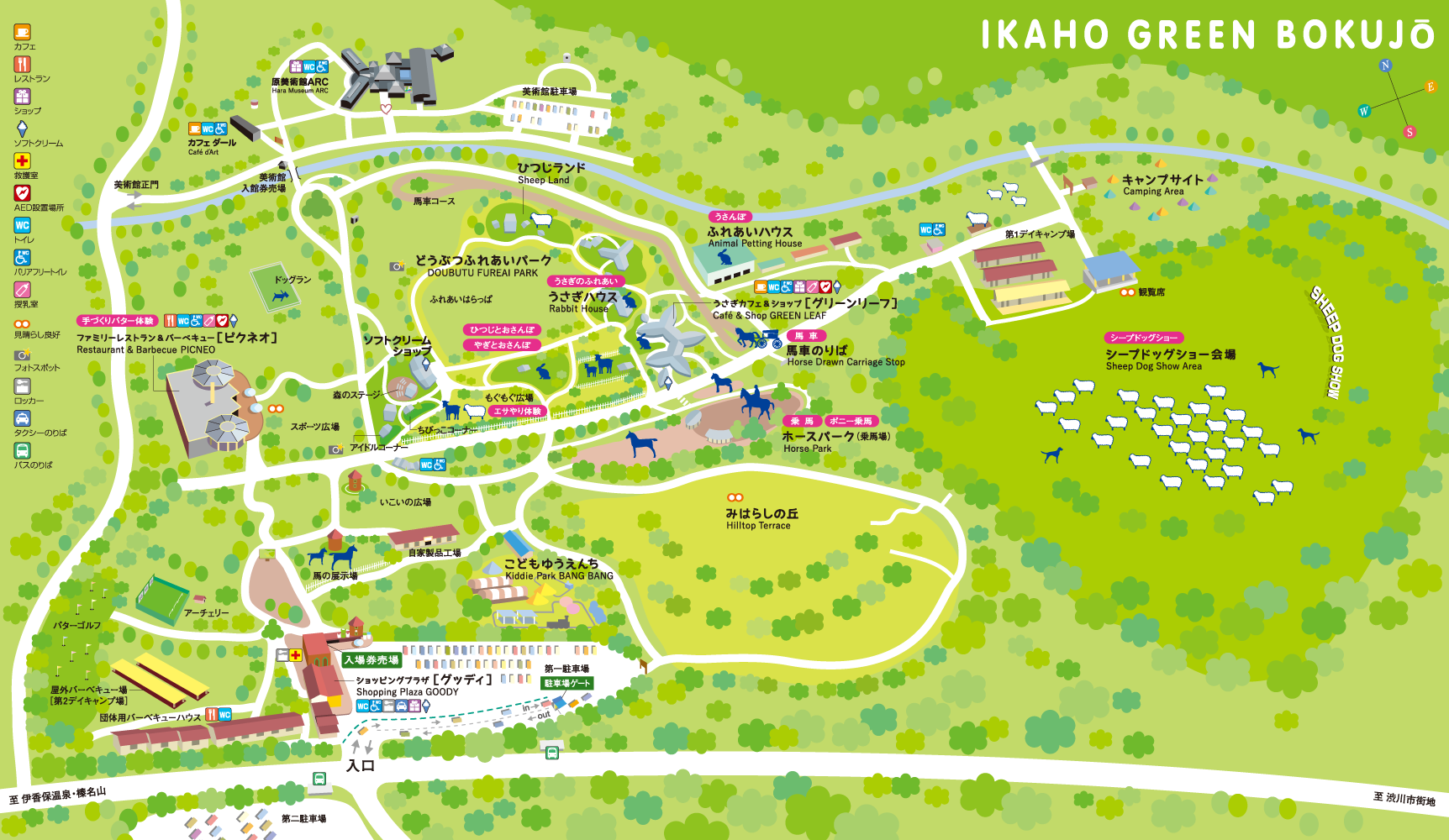 Animal which can encounter here
POINT
We miss for daddy, mom
It is new for little children
It is child amusement park
Amusement park of the roof of department store which went in old days just appears in forest! Including mountain-climbing railway and big shovel car choose here, and come true, and good old vehicle is full. Battery car is proud of number of the North Kanto's greatest scale.
FAQs
Can you go around the hall with stroller and wheelchair?

Yes. But there are many slopes for ranch in the Haruna foot of a mountain. Except stroller and wheelchair, all appliance, the vehicles with wheel have you decline.

Can we reserve wheelchair and stroller?

We did not hear prior reservation.

Is there nursing room and diaper spare space?

Family restaurant & shop "pikuneo" and rabbit cafe & shop "green leaf" have restroom and diaper spare space for person with a physical disability, nursing room. Other than restroom of triangle roof which we renewed, there is diaper spare stand in all restrooms.