Sheep dog show
Sheepdog Show
Experience Let's do
See Hey
Speaking of eyeball, please see wonderful performance of sheep dog show sheep dog!
Sheep dog show learned in home New Zealand proud of the best scale in Japan. Sheep dog barks by instructions of whistle of breeding of sheep and runs through sheep put out to pasture and drives sheep. A large group of sheep running down slope of mountain in hard dash is the best part! Sheep dog trial to let sheep exceed obstacle while threatening with sharp eyes in the latter half. Please see achievement of sheep dog controlling sheep just as wanted.
Rate, schedule
Holding place
Sheep dog show venue
Normal holding time
[Saturdays, Sundays and holidays] 10:00 - /11:30 - /13:30 - /15:00
[weekdays] 11:30 - /13:30
Rate
300 yen per person
MAP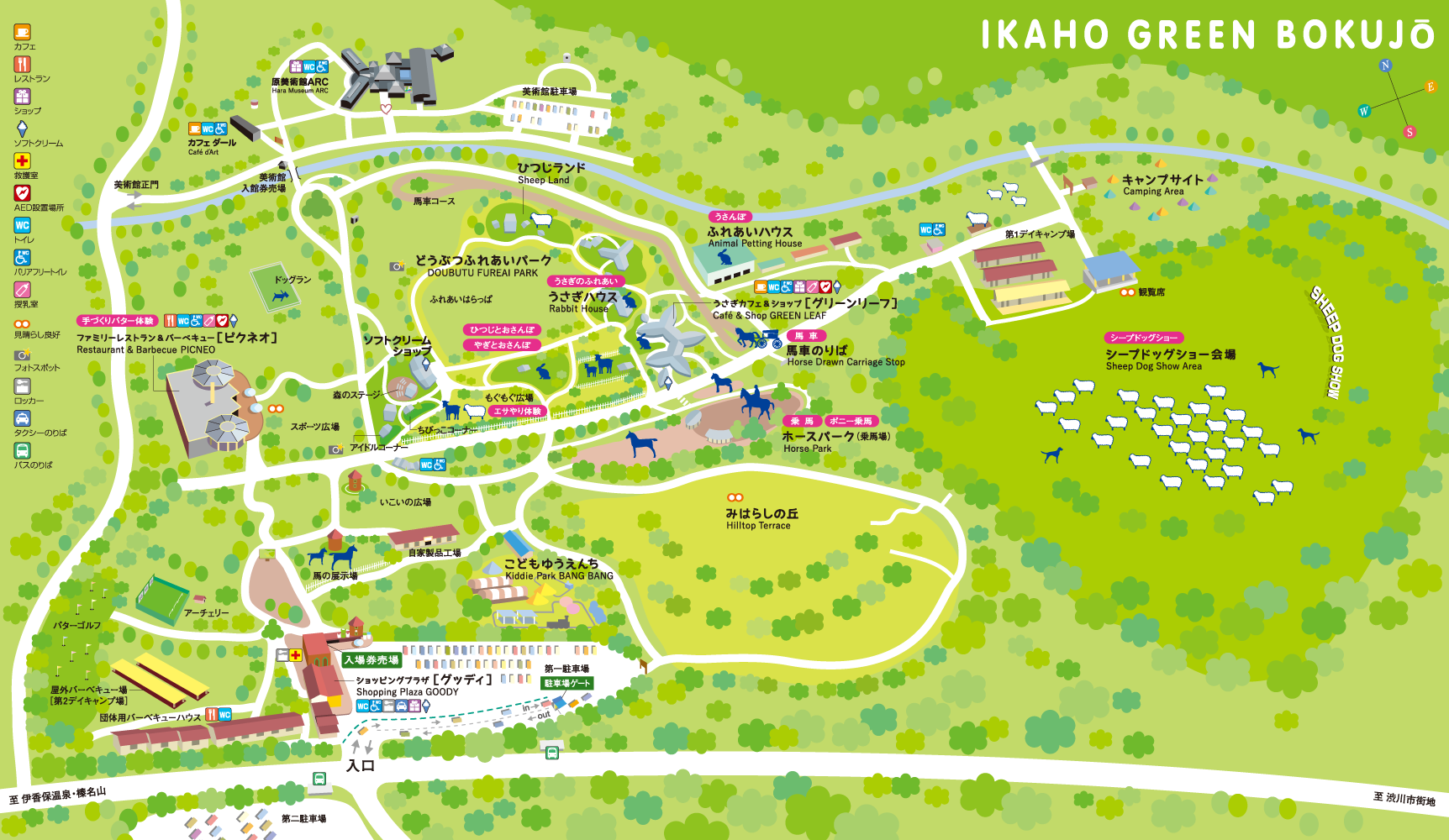 POINT
As for the story full of humor of show breeding of sheep memorable in dynamic
Partner of doing important for trained sheep dog in New Zealand where makihitsuji is prosperous work. We derive more than 100 sheep to instructions of whistle. Please enjoy talk full of humor of breeding of sheep.
Does sheep dog get on back of sheep? We do not play
At show, we show state that sheep dog gets on back of sheep. This calms sheep and is the skill moving sheep which does not move by force. The weight of Buch is 43 kg! Sheep did not collect, too.
It is contact thyme with sheep and sheep dog after show
If show is over, fall in grazing land by all means. We can enjoy contact and photography with sheep and sheep dog. We cut hair of sheep, and there is show (as for Golden Week, Silver Week, the summer every day), too. At stand, we are selling sheep dog whistle (dog whistle) giving instructions to sheep dog.
MESSAGE
Dog whistle arrives to around 2km
Partner that we are important for sheep dog
Both Buch and Tilley love work! We want you to see difference in expression of ON and OFF of work by all means. It is spoilt child at the time of off. According to New Zealander us, it is scenery itself of New Zealand here.
FAQs
Can pet enter?

Only reserved small size, medium size dog can enter. Those who wish to enter of dog read instructions of page about "entrance of dog" well and have necessary matter fill out, and you reserve, and please arrive. In addition, I decline entrance of pet except dog.

Is there danger to contact with animal?

There is no danger basically if you can keep attention of the ranch staff (contact advisers). As you may hit customer by datashi, animal frisking, and chewing and slight gesture, please be careful.

May we lift up vegetables which we brought from house?

Snacks to give animals are limited to snacks (fresh vegetables, 300 yen) preparing in the hall.