Experience Let's do
Is carriage so fast? Speed that cheers break out unintentionally!
We are jolted in carriage and make a tour of ranches. While going looks at the mountains of scenery and Haruna of ranch, slowly. "Fast walking" (hayaashi) that I am amazed to learn as for the return. We run down slope while cutting pakara - n, pakara - n and wind. This thrill, it is impression thing a little! Conversation with uncle 〟 of 〝 carriage is one of the pleasure, too.
Rate, schedule
Holding place
Carriage platform (Horse Drawn Carriage Stop)
Holding time
※Weekdays from 12:00 to 13:30 until July 20, 2018

[Saturdays, Sundays and holidays] About 11:00 - about 15:00
[weekdays] About 11:00 - about 14:00

※By weather, condition of horse, we may change cancellation or time by business.

Rate
More than junior high student: 800 yen, less than primary schoolchild: 500 yen, senior (65 years old or older): 500 yen
MAP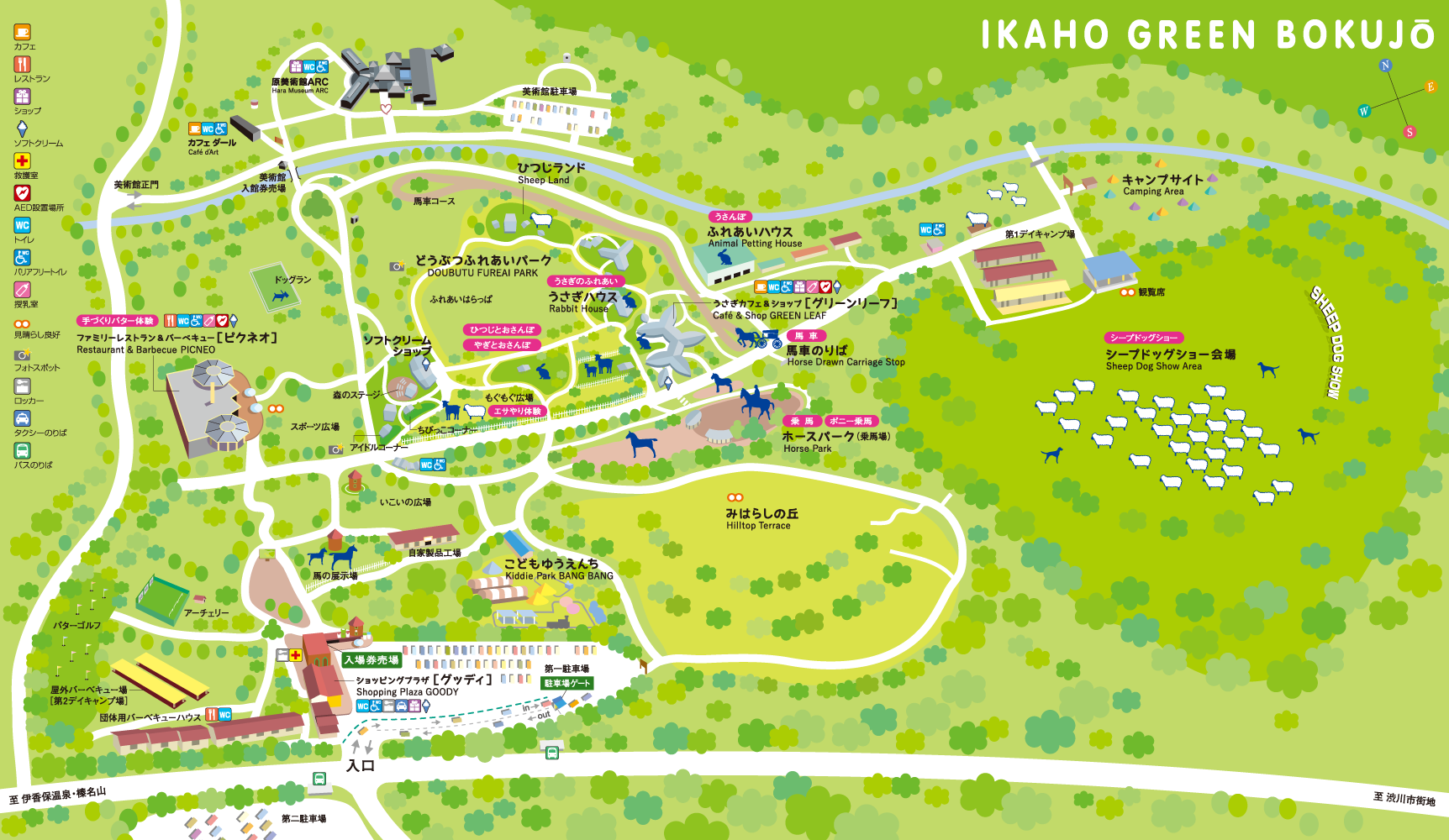 Animal which can encounter here
POINT
Horse is strong person very much
We draw out twice the weight
We climb considerable slope powerfully steadily while pulling carriage of six-passenger, ten-passenger. Horse seems to be able to draw out twice own weight. 1HP that is true as for this!
We are elegant, and is it thrilling?
Have to enjoy scenery
Scenery of ranch to look at while being jolted in carriage is particular. At 550m above sea level, Mount Haruna approaches close here. We can enjoy green nomakiba, the four seasons of the hall full of colored leaves and changes in autumn in spring in cherry tree, summer.
MESSAGE
makotchan (Makoto Tanabe)
We do not forget once if we meet
In fact, it is former stunt man
It is uncle 〟 of 〝 carriage taking care of horse for around 30 years. We have you please when you cannot readily taste "fast walking" (hayaashi) of carriage in others. There are quite many customers of repeater!
FAQs
Can pet enter?

Only reserved small size, medium size dog can enter. Those who wish to enter of dog read instructions of page about "entrance of dog" well and have necessary matter fill out, and you reserve, and please arrive. In addition, I decline entrance of pet except dog.

Is there danger to contact with animal?

There is no danger basically if you can keep attention of the ranch staff (contact advisers). As you may hit customer by datashi, animal frisking, and chewing and slight gesture, please be careful.

May we lift up vegetables which we brought from house?

Snacks to give animals are limited to snacks (fresh vegetables, 300 yen) preparing in the hall.