Meal beyo
Backed by Nature It is barbecue noisily together
After all lunch of ranch is barbecue. Let's swell around family and group and iron plate noisily! Restaurant with the first history that we made barbecue house at the time of opening of 1970. If the weather is clear, enjoy wind in spite of being feeling outdoors. Group can cope to 350 people.
Rate, schedule
Rate
We perform very attractive sale of "set ticket" that Joshu beef course, Mochi pork course, lamb course, buffet (60 minutes all-you-can-eat) course and admission were bundled.

Buffet (60 minutes all-you-can-eat) stops during period, tray period for Golden Week.


Request of set ticket to admission ticket section window. We cancel sale during period for Golden Week. We stop sale of buffet (60 minutes all-you-can-eat) set ticket during tray period.

Credit card
Personal customer: *
Customer of group: X
MAP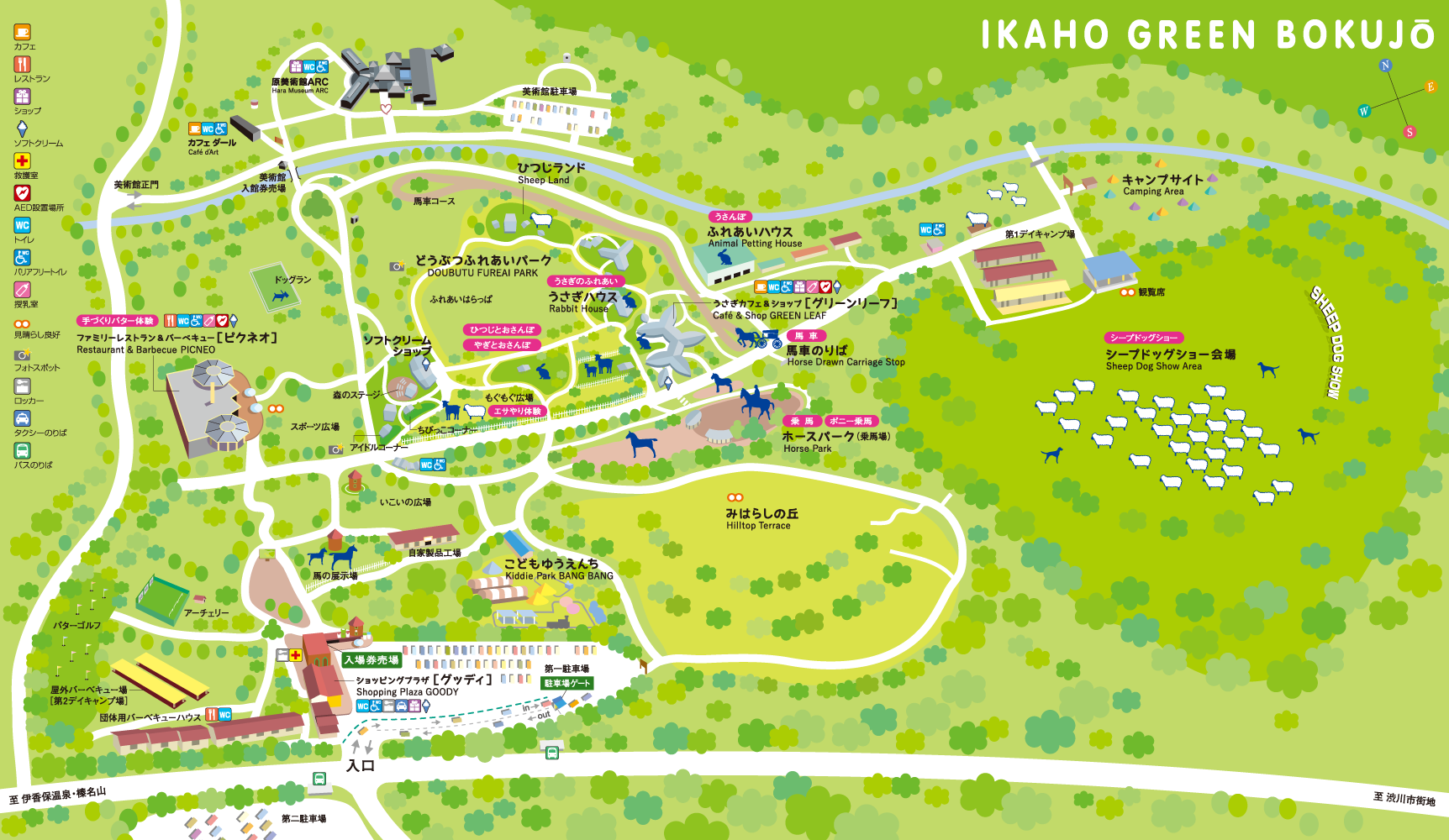 Animal which can encounter here
POINT
With Joshu beef course or Mochi pork course or lamb course
As for the advantageous plan that admission ticket was bundled
Meat has beef, pork, lamb. Beef in particular provides brand beef "Joshu beef" which Gunma is proud of! There is advantageous set ticket which was bundled with admission.
Outdoor barbecue ground
It is popular as D camping for group
As well as barbecue, it is available as D campground for groups. Water supply, furnace are fully equipped with, and meal go kashigi is particularly popular as activities such as schools. From preparations to clearing, the staff instructs strictly!
FAQs
Is barbecue done?

There are indoor seat and outdoor seat in barbecue facility and can enjoy barbecue empty-handed. Meat has beef, pork, lamb and is recommended as beef in particular uses Joshu beef of brand-name products. Carry-ons such as ingredients have you decline.

Is there advantageous set ticket?

"Green ticket" that ten kinds of experiences were bundled with admission ticket is very advantageous. In addition, there is ticket that art museum stomach museum arc admission charges were bundled "barbecue set ticket" that barbecue was bundled with admission.