See Hey
Soft serve, ice cream are manufactured from company plant
Company's product factory which produces soft serve, ice cream to sell at ranch. We can observe process of manufacture over glass. Because it becomes more delicious when we eat after observing, it is strange how you are made. (as for the operation of factory, irregular. Visit tour does not go.)
Rate, schedule
Operation time
Operation of factory is irregular.
Visit tour does not go.
MAP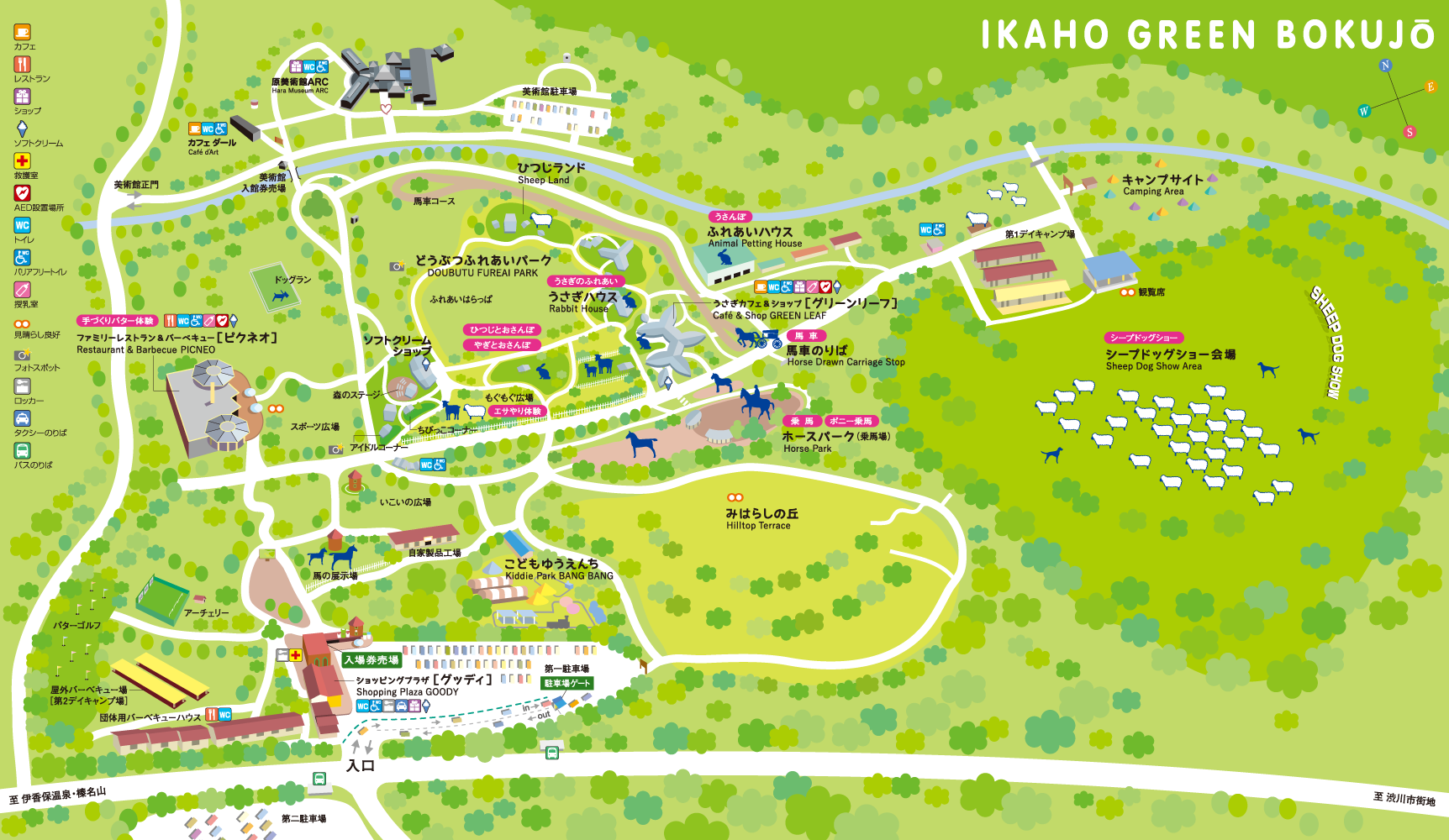 Animal which can encounter here
FAQs
Can even wheelchair go around the hall?

Even impaired one and wheelchair seem to be easy to move the hall and serve in pavement of road, barrier-free including maintenance of promenade. In addition, restroom for person with a physical disability is installed in five places of halls, too. But, for ranch spreading out at the Haruna foot of a mountain, there are many slopes.

Can you go around the hall with stroller and wheelchair?

Yes. But there are many slopes for ranch in the Haruna foot of a mountain. Except stroller and wheelchair, all appliance, the vehicles with wheel have you decline.

Can we reserve wheelchair and stroller?

We did not hear prior reservation.