Stomach museum arc
museum
See Hey
We experience art at ranch? This art museum is great
It is existence of deal with modern art in Japan, leading, annex of Hara Museum of Shinagawa-ku, Tokyo. There is special exhibition room "*kaian" (kankaian) displaying Orient antique art object including Japanese picture with the contemporary art gallery displaying domestic and foreign superior art in the early modern times. It is dotted with works in site. There are stylish shop and cafe, and please spend sit-down to be able to taste only here.
Rate, schedule
| | |
| --- | --- |
| Opening time | From 9:30 to 16:30 admission until 16:00 |
| Closed days | Thursday (except holiday, August), display spare period, winter season, January 1 |
MAP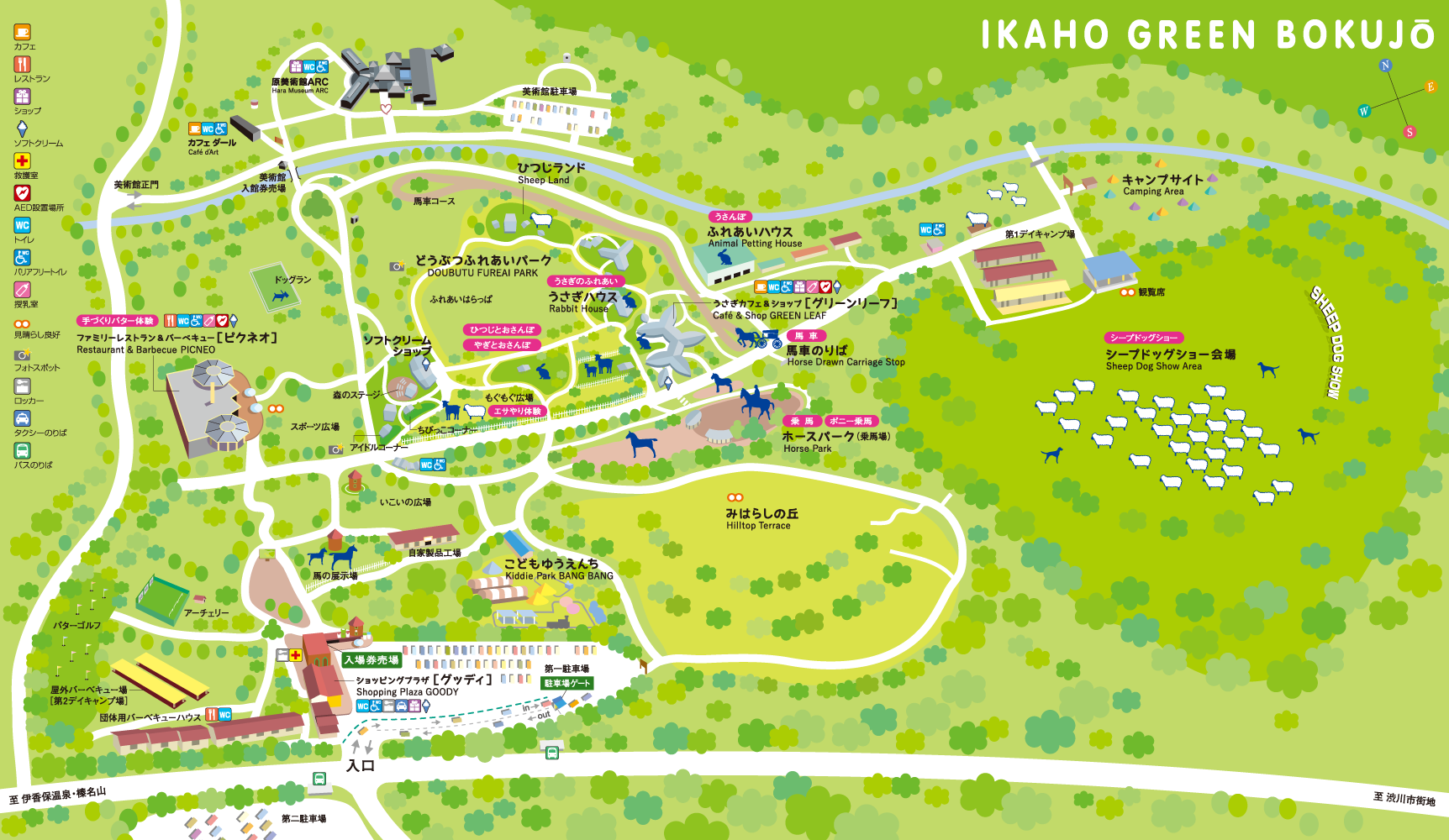 Animal which can encounter here
POINT
Heart-shaped art object
We will come!
Sensitive work made of beautiful red glass "Kokoro" of Jean = Michel Otho Niel (heart). We come quietly, and let's go to entrance of art museum! Art object of mysterious form to pile on top of is put like specimen in black box of there.
Having designed art museum
World-famous architect, Arata Isozaki
That world-famous architect, Arata Isozaki designed stable-style black building where contrast with green was beautiful. There is value of seeing even in this building.
The stomach museum arc appearance
Shooting: Saito sadamu
FAQs
Can even wheelchair go around the hall?

Even impaired one and wheelchair seem to be easy to move the hall and serve in pavement of road, barrier-free including maintenance of promenade. In addition, restroom for person with a physical disability is installed in five places of halls, too. But, for ranch spreading out at the Haruna foot of a mountain, there are many slopes.

Can you go around the hall with stroller and wheelchair?

Yes. But there are many slopes for ranch in the Haruna foot of a mountain. Except stroller and wheelchair, all appliance, the vehicles with wheel have you decline.

Can we reserve wheelchair and stroller?

We did not hear prior reservation.