Very friendly! You take a walk and put up snacks, and touch.
Main character of ranch green as for the sheep. Face is white and is more than 200 of them with kind called Corriedale to get a lot of high quality hair. It is very friendly and takes a walk together and puts up snacks, and we take souvenir picture, and there is. Sheep dog show is Riki Osako! We cut hair of sheep by season, and there is show, too. Meet, and, at the time of spring delivery rush, kohitsujini is for a limited time; as for the lactation experience.
MAP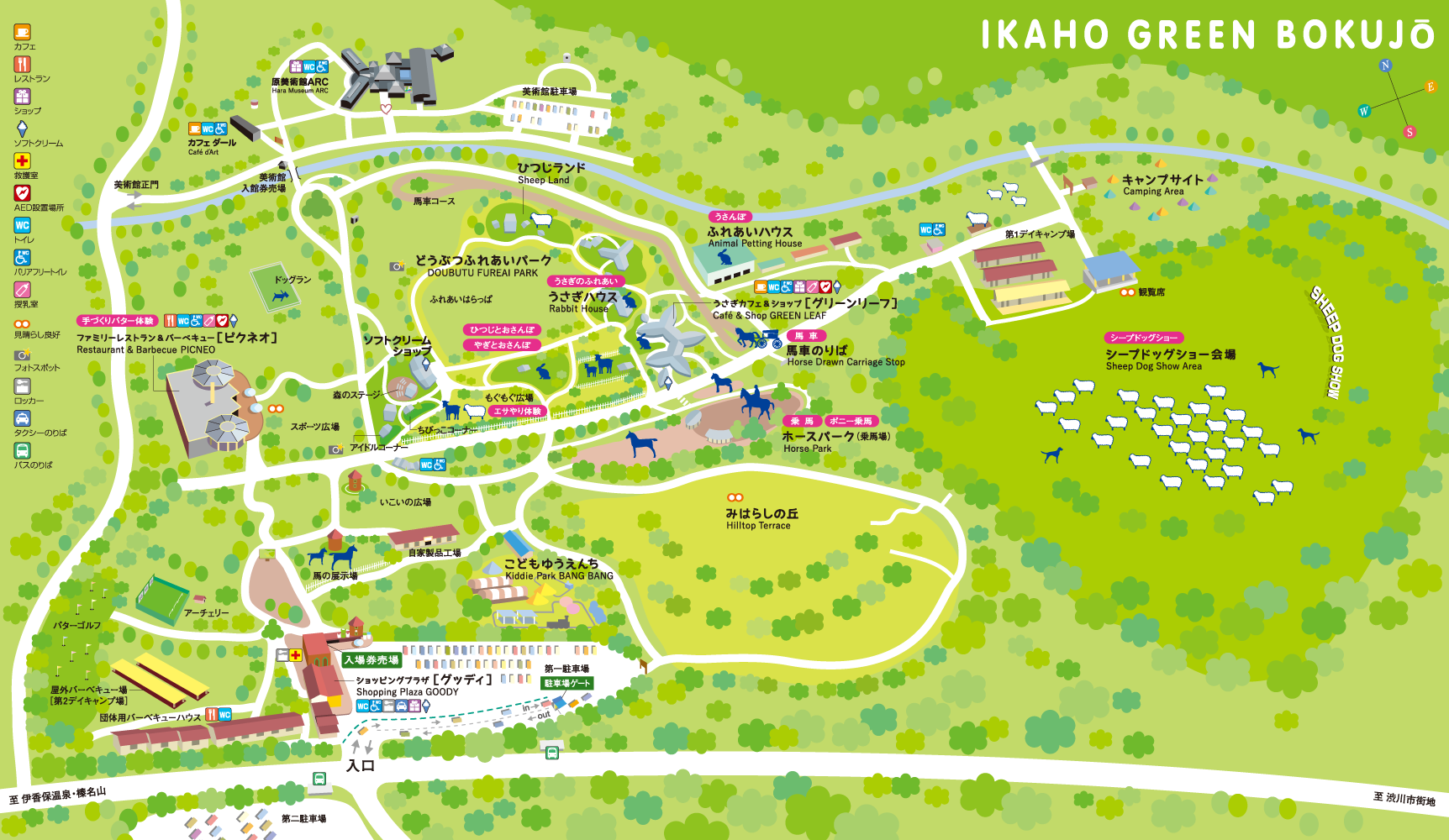 Event to be able to encounter
POINT
Hair of sheep cutting
Is it really necessary?
It is good, and it is said, "I feel sorry", but hair grows and does not change because improvement advanced to the present sheep so that a lot of hair is produced. It leads to danger of life without being able to regulate body temperature when we leave alone without cutting hair. Work that hair is indispensable to cutting in living. Subcutaneous fat increases to double in a day, and we do not have to worry to catch cold.
Is hair of sheep mofumofu?
Or…Check by all means!
We cut hair using hair clipper which is used in New Zealand. Turn to cut is decided. Cameron holds hands and feet, and the skill to behave itself must see sheep! Weight of wool which harvested for anything and one suit. Please touch what kind of touch it is.
Friends
Sheep (Corriedale)

Kind called Corriedale of face that sheep appearing for show is white. In sheep to take a lot of high quality hair, it is white and features hair of having an abundance. It seems to play freely at slope of mountain, but it does work to eat grass! Sheep contribute to the fact that beautiful scenery is kept.
FAQs
Is there danger to contact with animal?

There is no danger basically if you can keep attention of the ranch staff (contact advisers). As you may hit customer by datashi, animal frisking, and chewing and slight gesture, please be careful.

Can pet enter?

Only reserved small size, medium size dog can enter. Those who wish to enter of dog read instructions of page about "entrance of dog" well and have necessary matter fill out, and you reserve, and please arrive. In addition, I decline entrance of pet except dog.